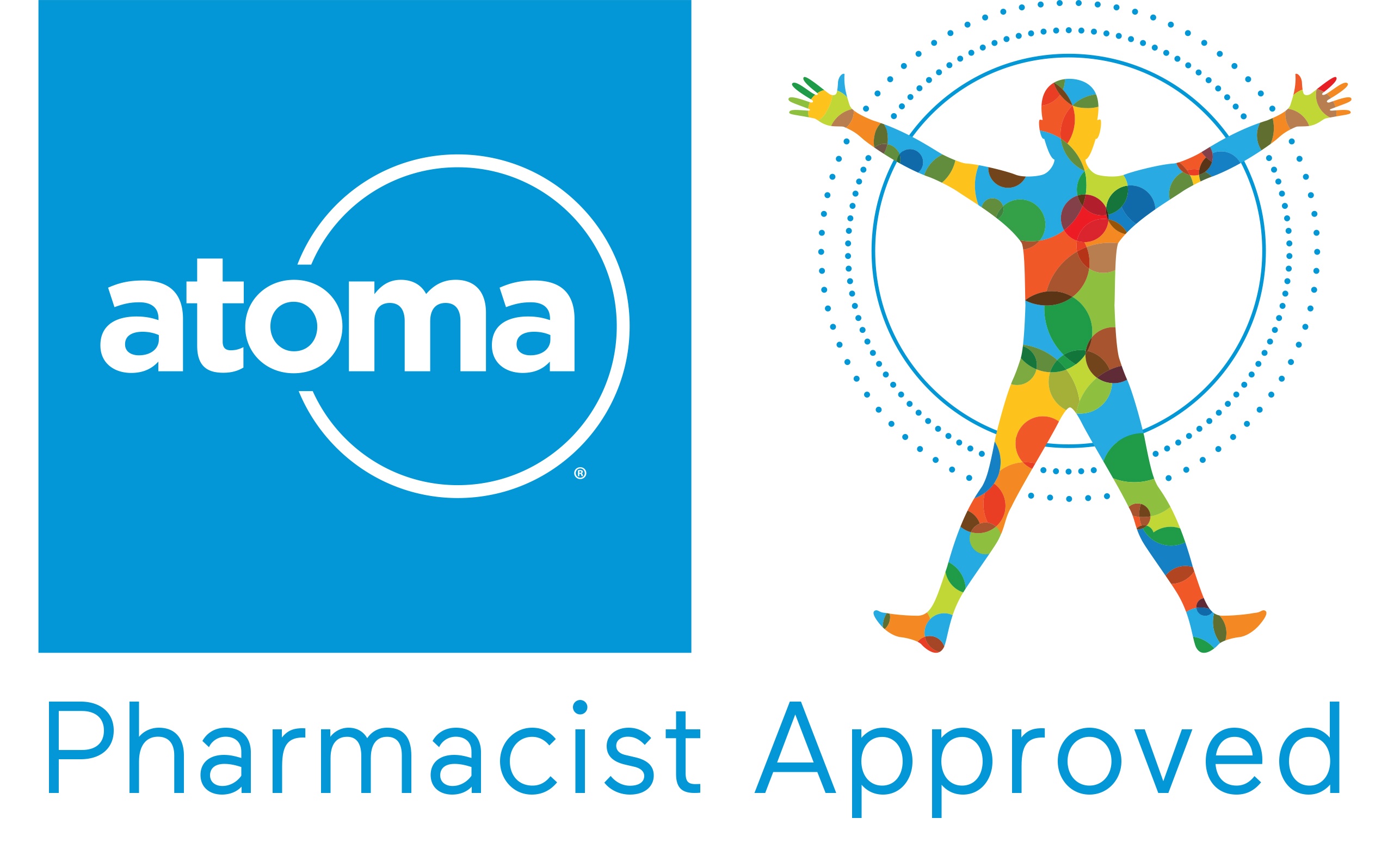 We know that it's not always about price. It's also about trust. This is why you frequently turn to your pharmacist for advice on over-the-counter medications. Look for our "Pharmacist Approved" Molecular Man icon on atoma products and buy with peace of mind.
atoma is an exciting new brand available exclusively at your Guardian pharmacy.
Our goal in creating atoma is to bring you, our valued customer, high-quality products with the same active ingredients as national brands, but at lower prices.
Look for atoma products in these health, wellness and hygiene categories:
Health and Wellness
Analgesics - topical and oral
Cough - cold / allergy/flu
Home Health Care
Diabetic care
Medical devices
Incontinence
Support socks and stockings
Mobility products
Bath safety
Food supplements
Hygiene, etc.
Hair accessories
Hair care
Cosmetic accessories
Personal wash
Shaving / grooming
Implements
Bath